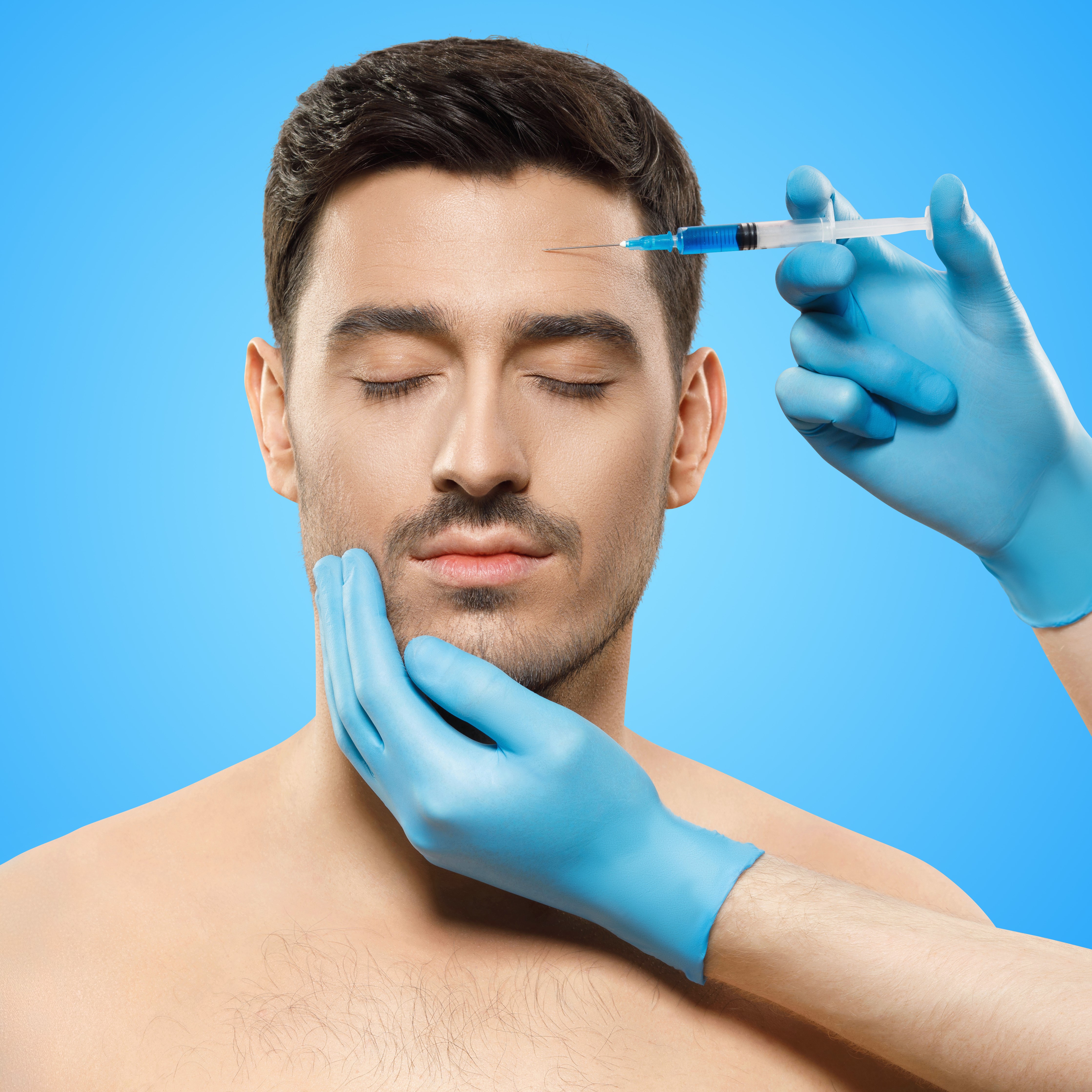 BOTOX

An approved FDA treatment that can smooth and soften wrinkles on the forehead, frown, and crow's feet. Medical treatments available for hyperhidrosis (excessive sweating), TMJ and migraines. Every-one will notice – no one will know!
Medical Cosmetic Botox is a prescription medicine that is injected into your muscles by our highly skilled master injector Dr. Jose Asgard. Botox is used cosmetically to improve the look of lines and wrinkles on the forehead, frown, crow's feet, and lip lines. Botox can also be used medically by trained doctors for migraines, teeth grinding and excess sweating. Botox is painlessly injected via very small needles through the skin layers and into the muscle of the face or affected area. Depending on dosage needed, the muscles will still have natural looking movement without creating lines and wrinkles. Receiving Botox takes only a few minutes, there is no need for anesthesia or down time, and the results are usually visible within three to ten days, the amount of Botox administered depends on the effect intended and will be discussed with your Doctor. The beauty benefits typically last three to six months, after this time as the treated muscles regain movement, the lines and wrinkles will begin to reappear and require re-treatment. Botox is recommended for adults over 18 years. We offer the original Botox by Allergan or Dysport by Galderma for best safety and results.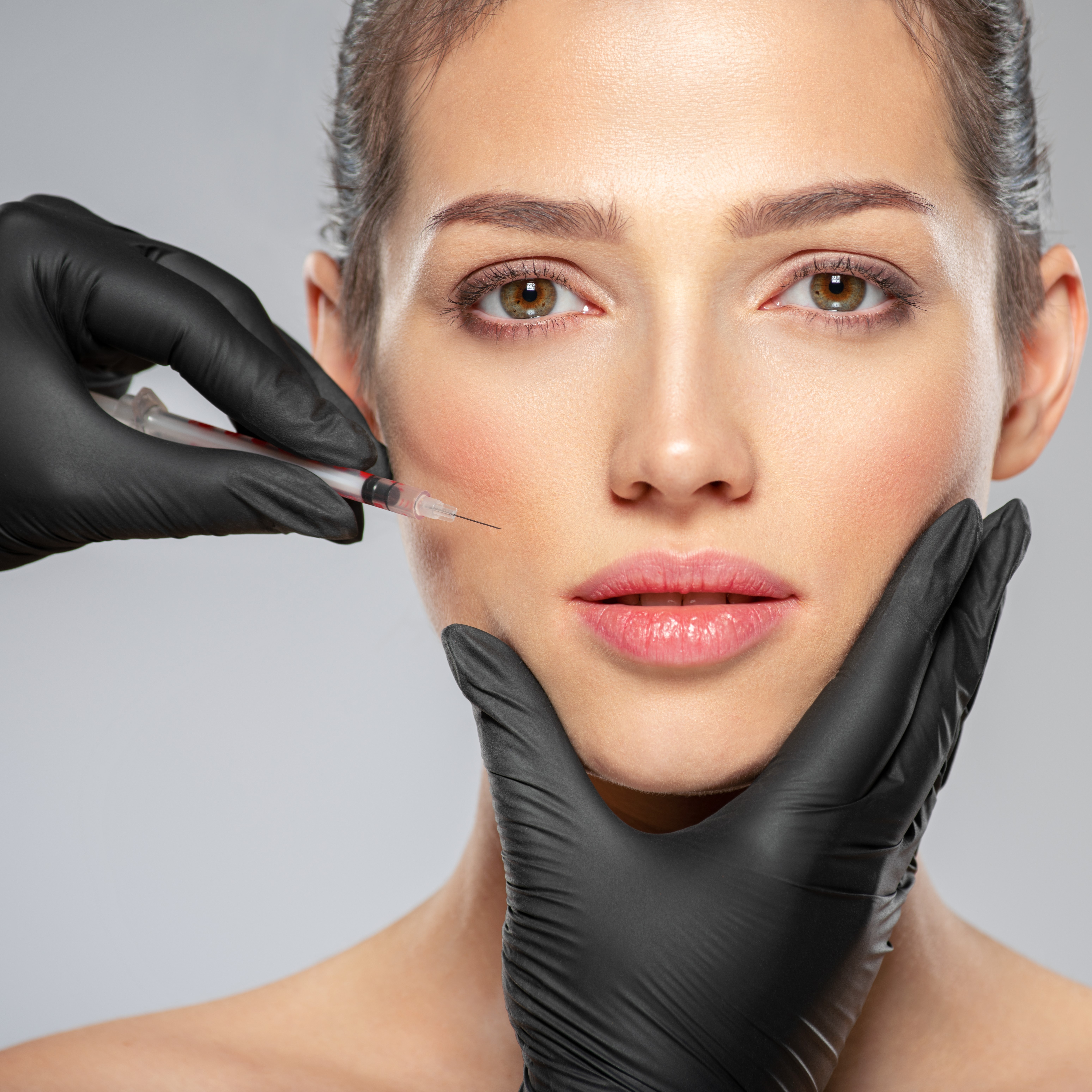 DERMAL FILLERS
This worldwide renowned treatment restores volume to reduce; smile lines, marionette lines, nasolabial folds, and lip lines. Enhance your cheeks, lips, chin, nose, under eyes, hands, and reduce scars. Restore your youth today!

Many dermal fillers are made of a compound called hyaluronic acid. Hyaluronic acid is a naturally occurring substance found in the skin, and it plays a major role in keeping skin hydrated and volumized. At Aslon Antiaging Clinic we use the FDA approved gold standard of dermal fillers, Restylane or Juvederm. Restylane, has been used since 1996, and was the first non-animal stabilized hyaluronic acid filler. There are several varieties of Juvederm and Restylane available- Restylane Defyne, Restylane Lyft, Restylane Refyne, Restylane Volyme, Restylane Kysse. Doctor Jose Asgard will recommend the best type for you, according to which area you are wanting treated, to create a smoother, or fuller appearance in various parts of the face, to give you a restored look while remaining true to yourself. Dermal fillers are naturally absorbed over time, the time that the effect lasts depends on the filler material and the area where it is injected, most effects are instant and last up to one or more years. Successful results will depend on the underlying tissue structure and the volume and type of filler used, this will be determined by Doctor. We make the application of the fillers as painless as possible, as the doctor uses a topical anesthetic, and has a very gentle approach.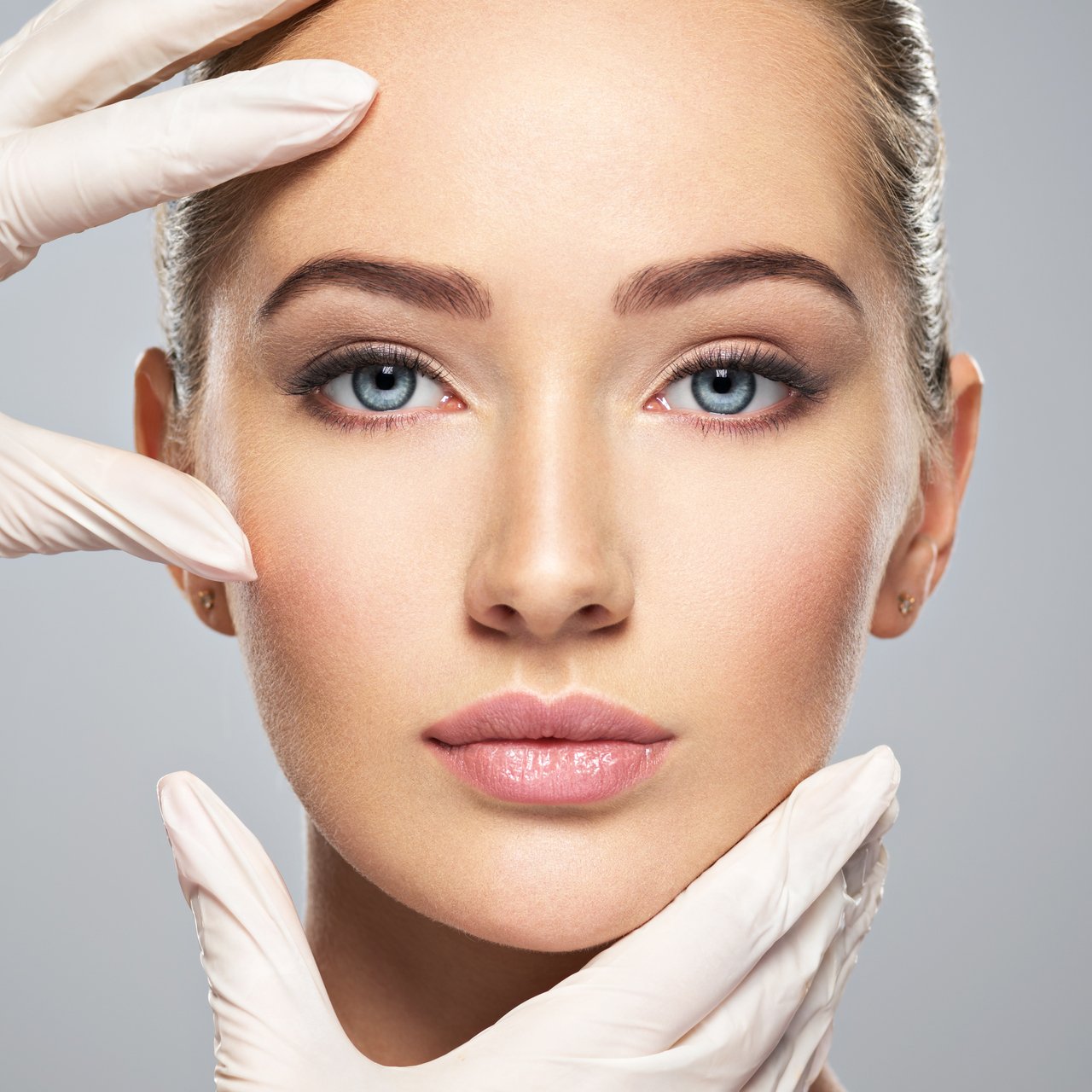 SCULPTRA
A natural looking, non-surgical approach to a face, neck, tummy or butt lift, appear more youthful-looking without appearing like you've had work done!
Sculptra Aesthetic is the number one FDA-approved injectable bio stimulator, that gradually helps to replace lost collagen, with results lasting up to two years!
This treatment works with your body within the deep dermis to help revitalize collagen production and help restore the skin's inner structure and volume, working on the underlying structure of the skin in order to diminish facial wrinkles, tighten and lift the skin.
Sculptra Aesthetic is injected into the area being treated with a biocompatible, biodegradable poly-L-lactic acid (PLLA) collagen stimulator. As the PLLA microparticles are gradually and naturally absorbed by the body, they help to stimulate collagen production. Collagen being an important protein in the body, is used to form a framework to support cell and tissue, and these rebuilt collagen strands begin to gradually help to restore facial volume and the look of fullness to wrinkles and folds.
The Doctor will assess your area of concern and may recommend two to five treatments, over a period of a few months, this is depending on the area, how much collagen has been lost and the result desired. For statistical results on the treatment go to www.sculptrausa.com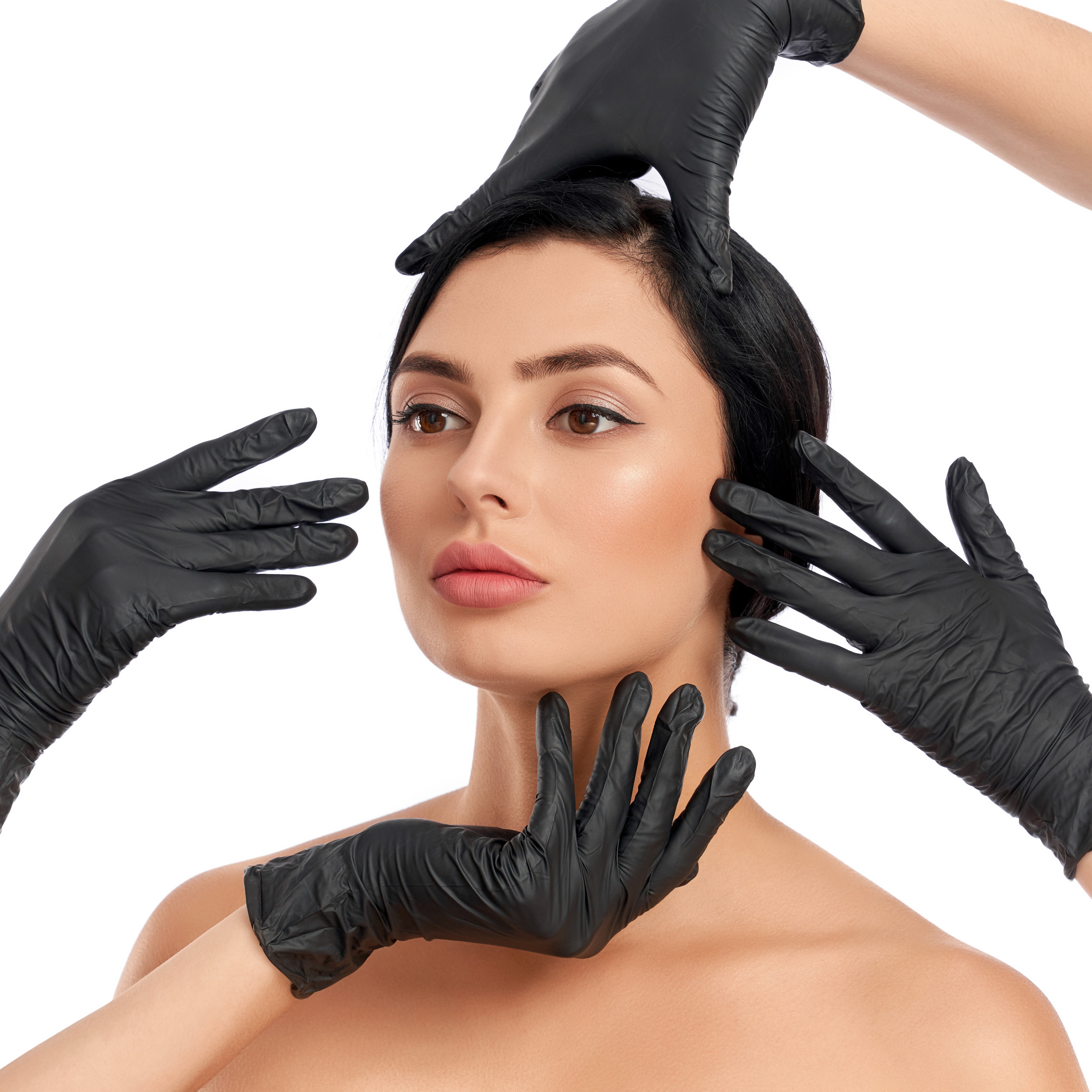 MESOTHERAPY and MICRO NEEDLING
This European treatment stimulates your body's ability to increase collagen production, eliminate fat cells and reduce cellulite, to recontour your most wanted shape.

Mesotherapy is a technique originally invented in France and used to rejuvenate the skin by injecting the skin with Vitamins, Enzymes or Peptides solutions to tighten skin, remove excess fat and improve the overall signs of skin aging. Doctor Jose Asgard will use the Micro Needling technique of injecting very fine needles to into the middle layer (mesoderm) of skin with a mixture of compounds in minute doses, directly over/near the affected sites. This stimulates circulation, lymphatic flow, oxygen, and nutrients to be transported into the cells in order to help correct underlying issues like poor circulation and inflammation that cause skin damage, and cellulite. Can also help with skin firming and muscle toning, as well as regeneration of tissue on stretch marks and scars. We offer fat loss mesotherapy injecting a specific formulation into fatty deposits to dissolve the fat. Results can be seen between three to fifteen sessions depending on the desired results.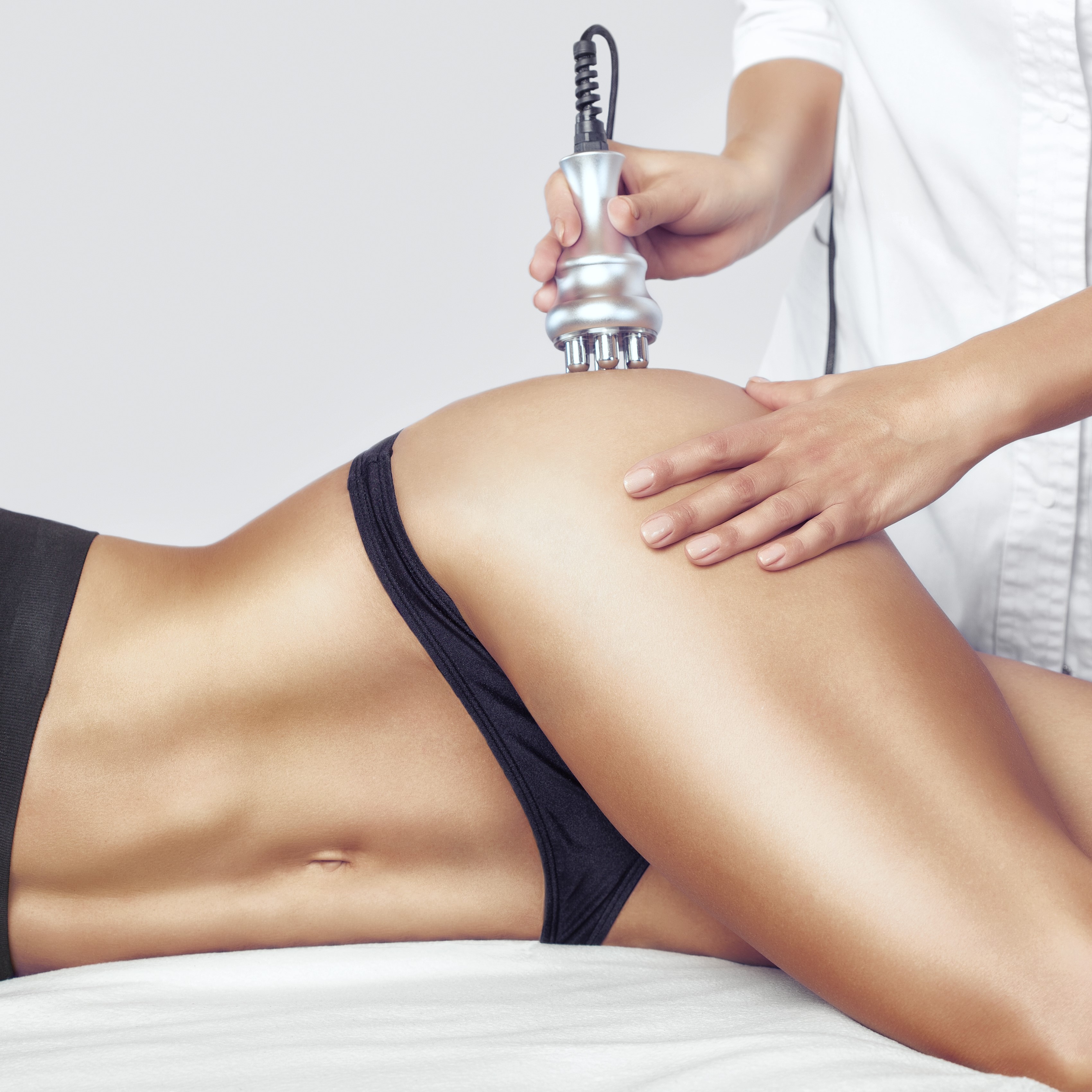 RADIOFREQUENCY
This revolutionary treatment enhances your body, face and neck by tightening the skin and contouring the body. This 100% natural treatment will stimulate your own collagen production, giving you a natural revitalized look.

Radiofrequency (RF) therapy, is a nonsurgical method of tightening the skin. This procedure is non-invasive and involves using energy waves to heat the dermis which is the deep layer of your skin, this heat stimulates the production of your own collagen. Your body produces collagen naturally when you are young, however collagen production starts to decline around age 25, and continues to decline even more so after menopause, leading to sagging skin and wrinkles. RF therapy benefits the skin by tightening your skin and getting rid of wrinkles and sagging on the face, neck and body, as well as helpful for reducing damage from photoaging. Sessions are normally recommended, Dr. Jose Asgard will decide how many treatments you require, according to the skin complaint and area.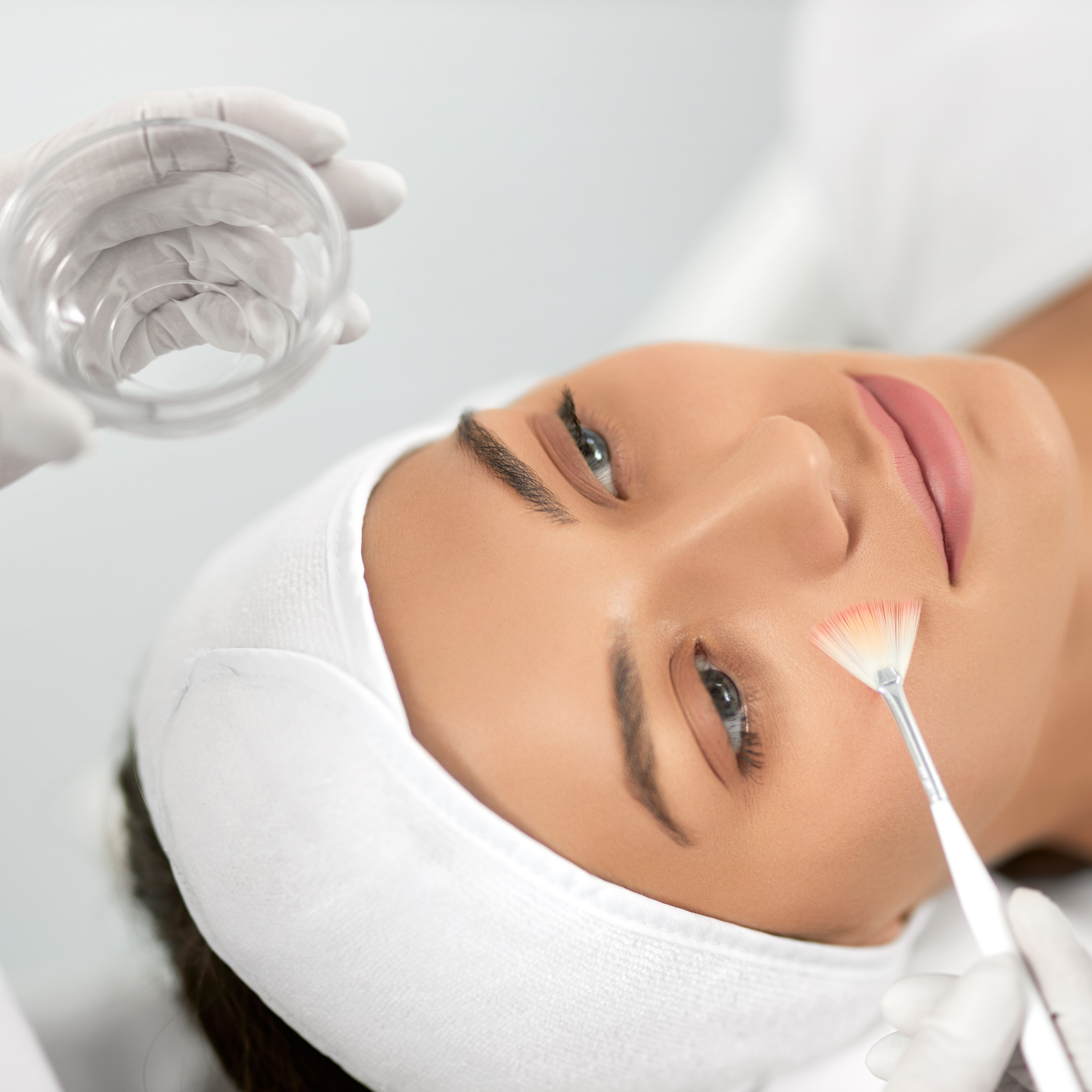 MEDICAL FACIAL by Zein Obagi
Refresh, rejuvenate, resurface and reinvigorate your skin, if you haven't had a Medical Facial, you don't know what your skin is missing out on!
Medical Facials are performed by our Doctor, we use the Medical Grade Skin Care range by Internationally renowned ZO Skin Health by Dr. Zein Obagi, and customize the medical facial according to your specific concerns, for the best results!
This treatment is unlike your regular facial. Medical Facial are not only used to cleanse, exfoliate, tone and hydrate the skin using specific products for your skin type and skin concern, it also includes a gentle skin peel and face mask according to your skin care needs.
This treatment can be used on a variety of skin types, working on the skin on a deeper level to give more effective results. Medical Facials can help with skin exfoliating/resurfacing, treat large or congested pores, reduce hyperpigmentation, smooth and firm skin, hydrating the skin, improve skin texture, reduce fine lines, and enhance collagen production.
After the treatment the Doctor may recommend specific skin care products to maintain and enhance results, and may recommend another medical facial for you in 4-6 weeks. Following the medical facial it is recommended to avoid excessive sun exposure for the next few hours.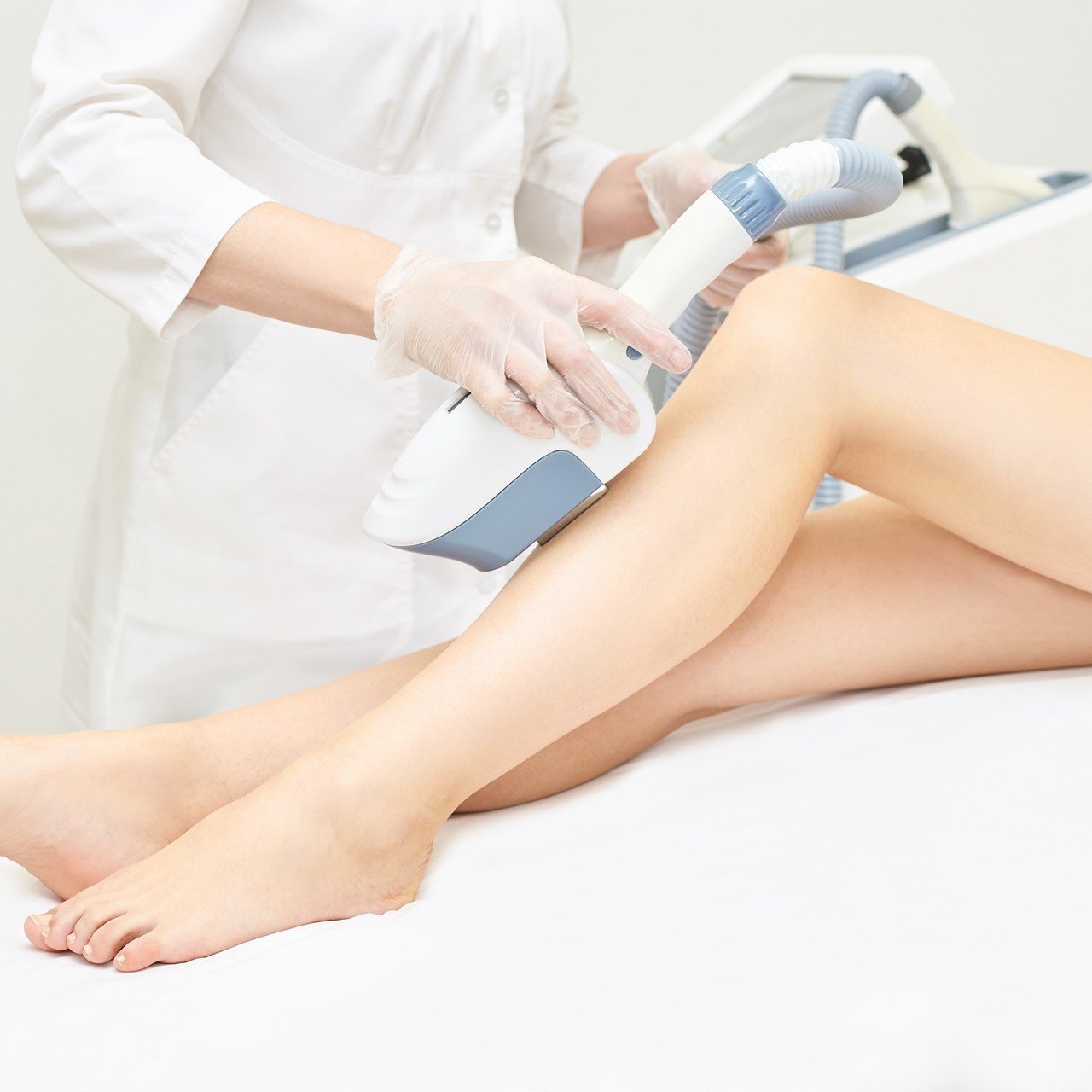 INTENSE PULSED LIGHT (IPL)
This trusted treatment is not only used for hair removal, but also for dark spots, discolored skin, spider veins, stretch marks, rosacea and freckles.

Intense pulsed light also known as IPL therapy, works on a pigment in hair and skin called melanin. The flashes from the pulsed light get absorbed by the melanin in the hair stimulating the hair to go into its resting phase. Leaving you with smooth, hair-free skin. In the skin, IPL works by using light energy to target the melanin pigment in your skin, and as the skin is heated, the body gets rid of the unwanted cells. The IPL device sends out more than one wavelength of pulsating light, different to lasers, so that it can treat a range of skin conditions at the same time. IPL can has the ability to leave the skin with a more even tone and a younger look, and works best for pale or light brown skin. This treatment improves the color and texture of your skin without the need for surgery, and reduces the visible signs of damage caused by sun exposure or photoaging, on the face, neck, hands, or chest. Several treatments will be recommend by our Doctor depending on which area is being treated, we may recommend 3-12 treatments with rest time in between the treatments for the skin to heal. Treatment packages are available according to your needs and desires and will be discussed with you.
SKIN PEELS
Peel off your old skin, improve the look and feel of your skin, resurface the skin, reduce dark spots, age spots, freckles, fine lines, and treat sun damaged skin. Welcome to your renewed face.

The Doctor will safely apply chemical solutions to the skin, in order to improve the skin's appearance. Skin Peels are not for everyone and the Doctor will do a full case take before it will be recommended to you, and the type you require. The solution applied to your skin will cause gradual micro-peeling of the skin, allowing the new skin to emerge, which is usually smoother and less wrinkled than the old skin. The peeling process begins after a few days and can take a few weeks to heal the skin, depending on the strength of the chemical peel used. Do expect some downtime, such as avoiding direct sun exposure, for the effectiveness of this treatment.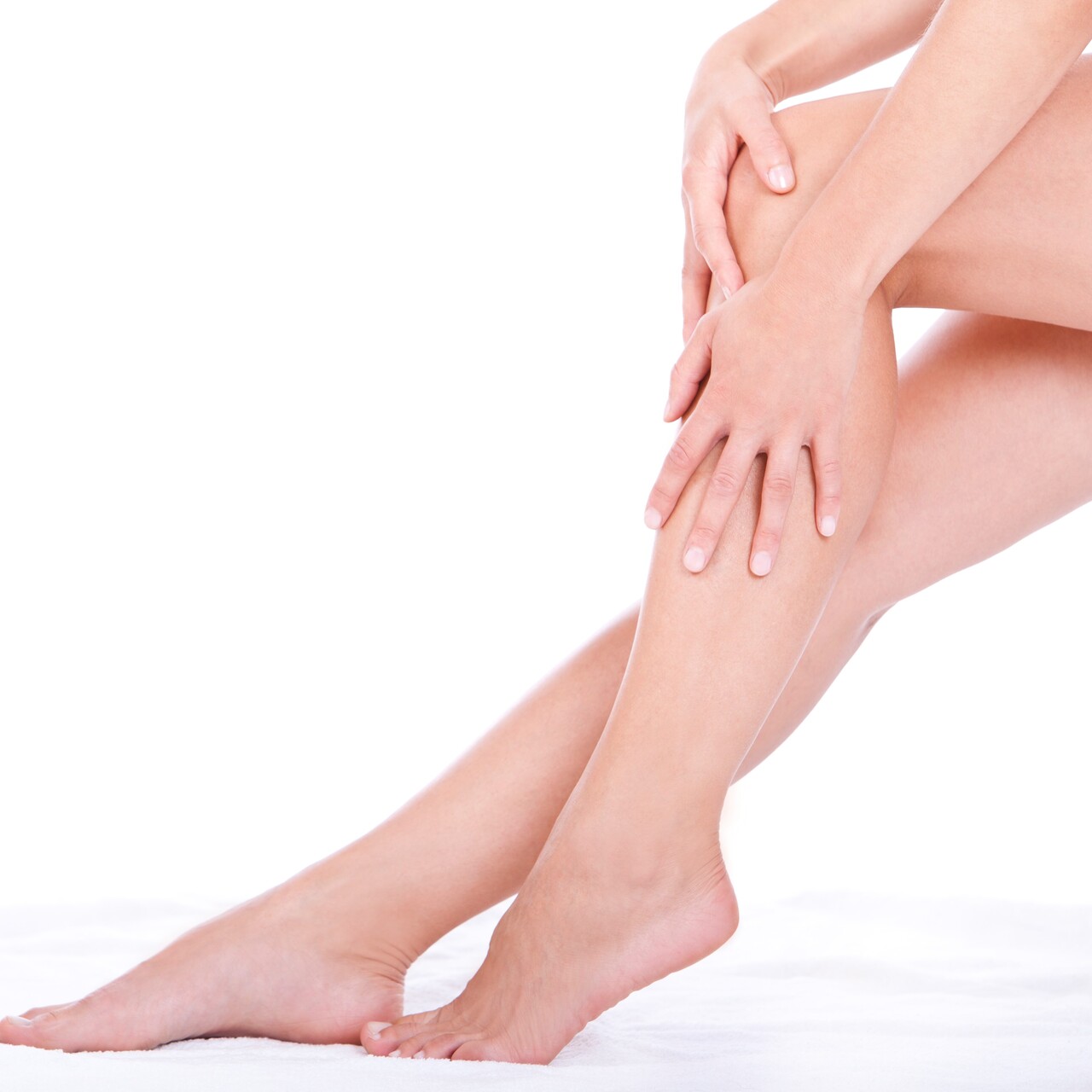 SCLEROTHERAPY
Improve the appearance of your legs with this specialized treatment for Varicose Veins and Spider Veins. May also be helpful for leg aching, swelling, burning and night cramps. The Doctor will assess your needs and have your legs looking and feeling young again!

Sclerotherapy is a minimally invasive procedure involving our skilled Doctor injecting a solution directly into the vein. The sclerotherapy solution causes the vein to scar, forcing blood to reroute through healthier vein. The collapsed vein is reabsorbed into local tissue and eventually fades, getting rid of the appearance of Varicose Veins and Spider Veins. After the treated area, the veins fade within a few weeks, for some veins or difficult areas several treatments may be recommended by our Doctor and will discussed with you at the time. For small varicose veins and spider veins results can be typically seen within 3-6 weeks. These veins once gone will not re-appear, however new veins may appear if recommendations are not followed.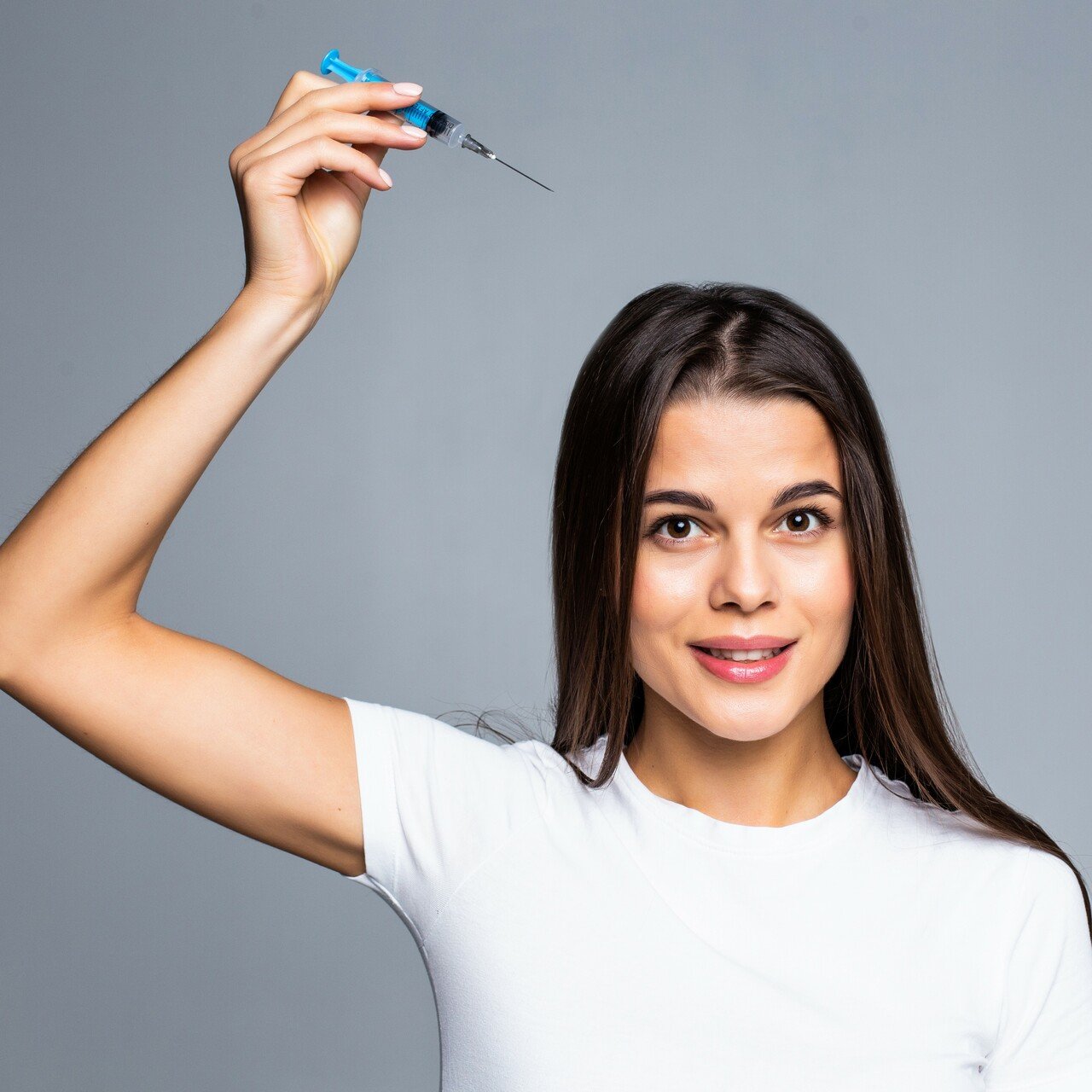 HAIR LOSS TREATMENT
This specialized microneedling for hair loss is particularly popular for receding hair lines, alopecia areata, androgenic alopecia and general hair loss or thinning of the hair. Regenerate the health of the hair follicles, thicken hair, and help to induce stem cells in the hair follicles that lead to hair growth. Come and let your hair down with us for - fuller hair, fuller life!
Microneedling is the use of small needles, which causes minor skin injuries to provoke the release of factors that promote hair growth and stimulate stem cells in the hair follicles to induce hair growth. As a result of the new hair growth, hair has been seen to thicken reducing the incidence of male bald patterns, receding hair lines and hair thinning. Specific products are used during the Microneedling procedure, as the absorbtion is promoted by this procedure to have more direct effects to treat the hair loss. Depending on the size of the area needed to be treated, the Doctor may apply a topical anesthetic to your scalp prior to treatment, to increase comfort. The time the procedure takes is about 15-30mins depending on the area, and no down time is required.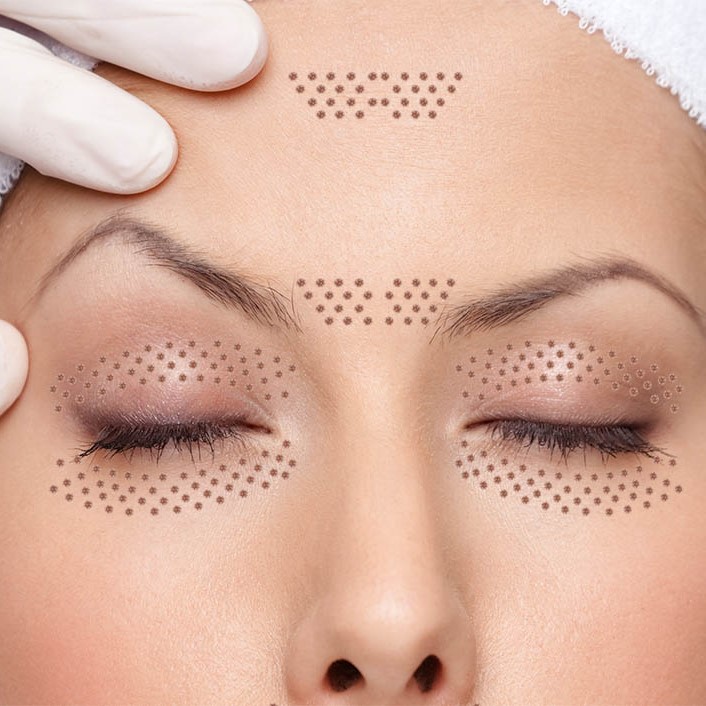 PLASMA LASER
Plasma Laser Pen is a new and revolutionary non-surgical treatment available for skin tightening, reduction of fine lines and wrinkles, reducing skin blemishes, as well as the removal of moles, warts and skin tags.
Plasma Laser Pen is an FDA approved skin tightening device that uses plasma technology to tighten the skin on specific areas of the face. Plasma laser pen treatment can aid in lifting drooping eyelids, smoothing out and tightening the skin below the eyes to smooth away eye bags, reduce pigmentation, remove moles, skin tags and warts as well reduce fine lines and wrinkles.
This treatment works by fibroblast therapy, stimulating the increase of collagen formation on the area being treated, which leaves a plumper and more youthful appearance, with long lasting benefits. The Doctor will work on the area of concern, where you may experience slight redness 1- 3 days after the treatment. The healing process is about 7 days, where tighter skin and more even skin complexion will start to be seen more over the following weeks.
The results of the Plasma Laser Pen treatments are cumulative, in many cases only one treatment is needed for the desired results. Depending on the area and healing process additional treatments may be performed at 2-3 month intervals to enhance the level of improvement.

NECK LIPOLYSIS
Dissolve the 'double chin' or mild to moderate excess fat in the chin! Without the need for liposuction or surgery to achieve a slimmer chin profile, with long term results!

You may have heard of Kybella with the main active ingredient being deoxycholic acid. At Aslon Antiaging Clinic we use this same active ingredient deoxycholic acid which is a compound naturally found in the body that breaks down and destroys fat cells to be eliminated out of the body so no new fat cells will form in the same area.
The treatment is minimally invasive via injections in specific areas, and only takes about 30mins targeting the fat cells in the neck/chin, with no downtime required you can go about your normal activities after the procedure!
CLINICAL NUTRITION & BEAUTY NUTRITION
Let our Clinical Nutritionist guide you and boost your body, through individualized dietary and lifestyle changes. Work from the inside to reduce the signs of aging and diseases of aging, improve skin conditions, enhance skin radiance and glow, reduce inflammation, remove excess weight, and improve overall vitality and wellbeing. Update to the 2.0 version of you!

A formal consultation with our Clinical Nutritionist Lonneke, who specializes in Antiaging and Beauty Nutrition will help you to discover areas in your diet and lifestyle that are lacking or need improvement for enhanced wellbeing and beauty/antiaging. Our Nutritionist will look at all aspects of your life, paying particular attention on what you put into and onto your body. After gathering details, taking measurements, and collecting data the Nutritionist will develop a personalized treatment plan specific to your goals, no goal is too big or too small. The treatment plan will start for three weeks, and will get re-assessed every three weeks, which may continue depending on the results desired. The aim is to initiate changes in the diet and lifestyle that are at a pace that is comfortable, work with current lifestyle and promote long-term beneficial changes. Relevant information, recipes, supplements and on-going motivation will be provided during the treatment time.